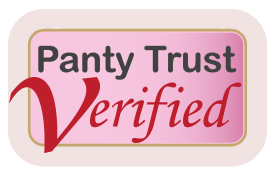 Panty Trust is owned and operated by its members. When a panty seller becomes a member of Panty Trust, they become an owner and representative of the organization.  Members of Panty Trust volunteer their time and skills to handle various aspects of running the organization. Without community support we cannot serve our community.


Current positions we are looking to fulfil:
Canadian and Southern Hemisphere Representative: Helping assisting new members near you, accepting items for validation, offer support and local knowledge, ect
Blog Editor:  Manage contributors, approach additional blog submitters, manage interaction, ect.
Twitter Helpdesk:  Responding to questions and support members via our Twitter Helpdesk Account @UsedPantiesHelp

We recommend that you only apply to the area where you are most interested in helping.
Applications are accepted on a first-come basis and no experience is necessary.

Apply to:  This email address is being protected from spambots. You need JavaScript enabled to view it.